To Contact Papa Stro, email at stro4ya@yahoo.com or click
HERE
Book Papa Stro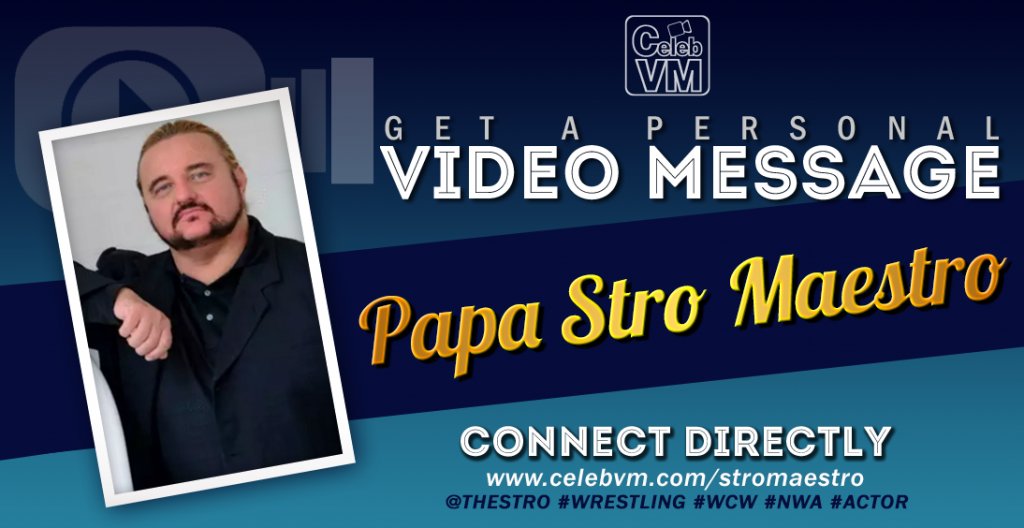 Get your personal video message from Papa Stro!
Watch Papa's early years as WCW's Maestro and Smoky Mountain Wrestling's Robbie Eagle on
WWE Network
The Rack Pack Pack coming 2017!
Papa appeared on this past season of Good Behavior on TNT!
Papa in Checkpoint now everywhere on Blu-Ray/DVD!
Check Point on Amazon
SON OF CLOWNS - (Amazon Prime Release Trailer) November 15th from Evan Kidd on Vimeo.
Son of Clowns trailer
Watch Son of Clowns on Amazon Prime!
The Hollow Oak
soon on DVD!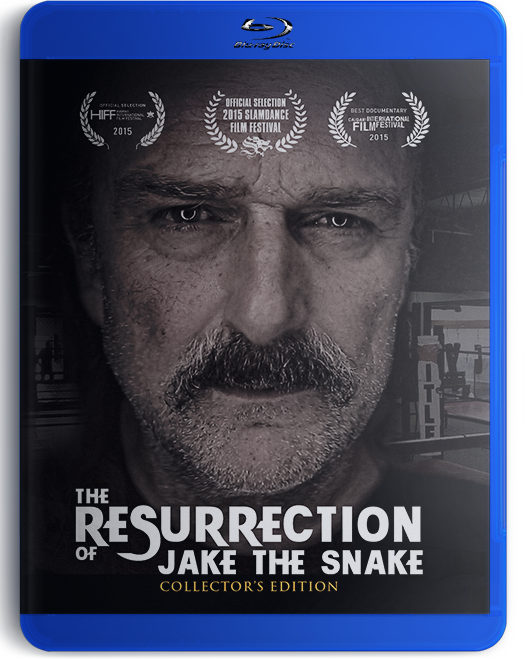 Resurrection of Jake The Snake
Jake "The Snake" Roberts and Papa at Tidewater Comicon 2016
http://www.tidewatercomicon.com
http://www.titlematchwrestling.com
New Papa Stro Fan Club Website!
http://www.papastrofanclub.com/
Every Tuesday 9pm est. In The Room show on
VOCNation.com
Every Wednesday 9pm est. WCW Retro on
VOCNation.com
Dracula's War trailer in the works...
Bite School movie
out now!
Filming starts soon for
My EX Girlfriend, the Serial Killer
Filming starts soon for
Scary Story Slumber Party 2
Appeared 9/24/15 on @Midnight with Chris Hardwick on
Comedy Central
Filming starts soon for
Echo Lake Massacre
Good Behavior
this past season on TNT
Filming starts soon for Southern Iron II
The Rack Pack premiering 2017
https://www.indiegogo.com/projects/the-rack-pack-life-as-we-knew-it#/
The Brothers Statute
has been released!
Check Point -feature film
hitting theaters soon and March 2017 on Netflix!!
In The Room
WCW Retro
Comic Con Stars
2017
May 13th-14th w/ DJs Decals at Tidewater Comicon Virginia beach Convention Center Virginia Beach, Va.
Info.
May 19-20th (To Be Announced)
May 26th 11am Tiger Radio WLSC 1240AM / 6pm Myrtle Beach Speedway event
Info.
June 10th UPWA Pro Wrestling North Carolina (more info to be announced)
UPWA website
June 15-17th Heroes Con - Charlotte Convention Center- Charlotte, NC
Info.
June 24th-25th Steampunk MidAtlantic Con Ramada Inn, Raleigh, NC
Info.
July 1st Sumter (SC) Comic Con - Sumter County Civic Center Sumter, SC
Info.
July 4th UPWA Pro Wrestling Southport, North Carolina
UPWA website
July 8th UPWA Pro Wrestling (more info to be announced) July 14th Raleigh Supercon Raleigh Convention Center Raleigh, NC
Info.
Aug. 6th IWWA Pro Wrestling Kingwood, WV
Info.
August 12th Cape Fear Comicon Best Western Plus Coastline Inn, 503 Nutt St, Wilmington, NC
Info.
August 31 XMCW Pro Wrestling Buffalo Wild Wings Cross Lanes, WV
Info.
Oct. 21st Jacksonville Comic Con Econo Lodge Jacksonville, NC
Dec. 7th Port City Yule Ball - Wilmington, NC
Stro now accepting purchases of Stro Skull t-shirts and autograph photos through Paypal!
Stro Item of the Week on Sale: Stro skull mylar balloons!
Stro skull t-shirts on sale now!